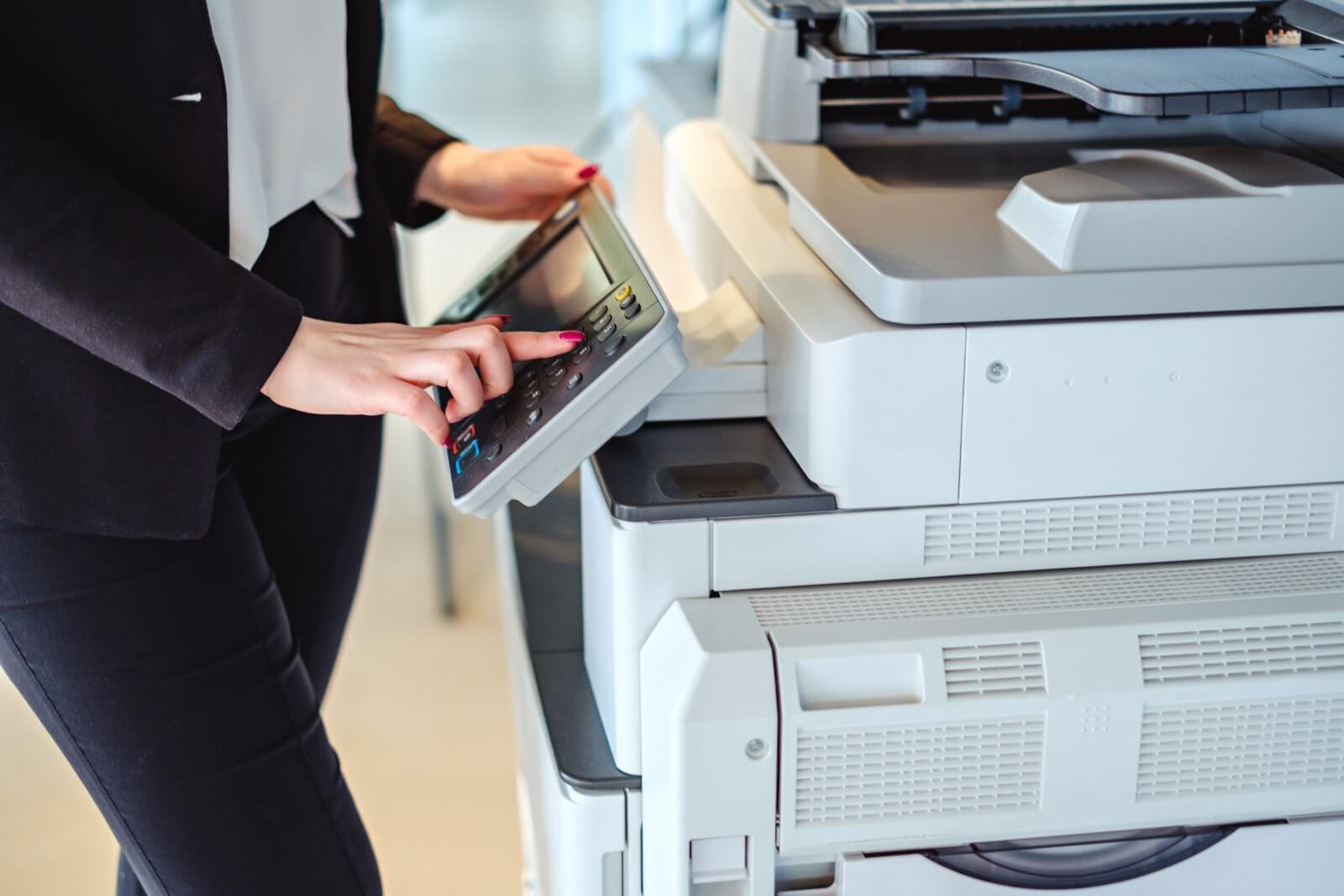 Industrial printers are a mainstay in any office environment. Here at Mid Ohio Strategic Technologies, we offer a wide range of industrial printers that are perfect for any business.
We know how important it is to find the right printer for your office or organization's needs, which is why we offer a wide selection of high-volume industrial printers. Whether you need a large-format printer or something more specialized, we have you covered.
Contact us today to learn more about our industrial printers and how we can help you get the most out of your printing needs.
What are Industrial Printers?
Industrial printers, also called commercial printers, are printers designed for business or office use. Industrial printers are sturdier compared to their desktop or home-use counterparts and can handle higher-volume print jobs.
What is the Most Common Printer Used in Businesses and Offices?
Most industrial printers can be divided into two categories based on how they operate:
1. Industrial Laserjet Printers
Laserjet printers, or laser printers, use toner cartridges. They melt the toner and press the toner into the paper to form images and text.
2. Industrial Inkjet Printers
Inkjet printers use ink and spray that ink onto the paper. Inkjet printers are the most common printers found in business and office settings.
What Printer Brands Do You Sell?
Mid Ohio Strategic Technologies sells many of the leading brands, including:
Sharp
Toshiba
Lexmark
Kyocera
Contact our printing experts today to see which brand and model would be best for your business or office.
Which Commercial Printer Should You Buy for Your Company?
The industrial printer you choose for your business should be based on a few factors, such as:
Printing method
Print speed
Paper size
Printer features
Cost
To learn more about industrial printers and which one is right for your business, contact Mid Ohio Strategic Technologies today. We would be happy to help you find the best industrial printer for your business.
How Much Do Industrial Printers Cost?
A basic office printer can cost $800 to $1,200, with high-end industrial printers costing anywhere from $20,000 to over $100,000. Due to the sizable, one-time investment cost of buying a high-volume industrial printer, the majority of our clients prefer to lease vs. buy.
Why Lease Industrial and Commercial Printers from MOST?
Many clients ask us:
"What are the benefits of leasing a printer?"
As it turns out, there are several benefits when it comes to leasing a printer, and our clients certainly reap those benefits.
In fact, 95% of our customers lease our office equipment.
Here are a few reasons why clients prefer to lease printers instead of purchasing them:
Easier on the Budget: Leasing a Printer is Better Than Buying
Paying a few hundred dollars a month to lease a printer may be more affordable for your business than paying thousands or tens of thousands on time up front to own a printer. Many of our clients say they prefer to lease printers from us so they don't have to take out a large business loan or sizable cash outlay for an industrial printer.
Upgrading Office Equipment is Easier with a Lease
Leasing a printer is also a good option, especially if you're concerned about when or how soon your machine will be obsolete. 
After a certain amount of time has passed, printers will not be as effective as they once were, and finding toner cartridges and other replacement parts becomes difficult to find. In many cases, these printers, cartridges, and parts become obsolete.
Leases are easy for clients to stay up to date with the latest in printers and other types of office equipment. Once the lease is up, they often choose to begin another lease agreement with a better, newer printer that has more features and better print speed and uses less ink for color printing or laser printing.
Think of it like leasing a car, but better. When that printer's lease ends, clients sign another lease agreement for a better printer and repeat the cycle for as long as they need.
Regularly upgraded equipment results in better performance, better print quality, and less waste.
Purchasing new printers or copiers doesn't let you trade in for the newest models, which means you could be stuck with the same printer longer than its functional life.
We Include Printer Repair and Maintenance Services in Our Printer Lease Agreements
Leasing an industrial printer allows you to work with individuals who are familiar with every aspect of your machine and its features. Depending on your lease agreement, you may not have to pay the full cost of repairs.
MOST provides maintenance agreements for both lease and purchase, with a fixed monthly fee that covers the servicing of your office equipment.
MOST also covers your printer's maintenance from end to end, allowing us to give our local Columbus clients a working relationship and support you can't get with big-box office supply and repair companies.
We Offer Lease Agreement Buy-Outs from Other Printer Leasing Companies
We can even assist you in getting out of a contract, lease, or other deal with another brand, manufacturer, or business if you are currently bound by one. We can take over or buy out your contract — all while maintaining the price of our cost.
Contact our office today to learn more about our flexible and affordable industrial printer leasing options and support.
Quality Local Support and Solutions Make a Big Difference in Our Office Printer Leasing Services
The majority of big-name copier, printer, and office supply companies in our industry outsource repairs and maintenance to third-party providers.
Unfortunately, this can lead to:
Working with different technicians who aren't familiar with you, your business, or your even your printer.

Poor communication between your office supplier and repair technician.

Inconsistent maintenance and repair quality.

Little-to-no repair history notes or documentation on your device.
A local industrial printer dealer like MOST can offer more personalized support than big-box stores and repair or maintenance centers.
That's because we have a vested interest in developing long-term relationships with our clients and working together to ensure their business's success. This is something you won't find at a big-box store or with an online vendor.
You'll be hard-pressed to find a team like the one at MOST. Take a look at some of our  numbers:
Our team has a combined 100+ years of experience in the office printer and copier repair industry

100% of our technicians and repair specialists work in-house
Contact MOST | Industrial Printers in Columbus, Ohio
Mid Ohio Strategic Technologies (MOST) is an industrial printer dealer and repair company located in Columbus, Ohio. With over 100 years of combined experience in the industry, you can trust us when it comes to our expertise and knowledge.
To learn more about industrial printers and our other services and products, contact us today.