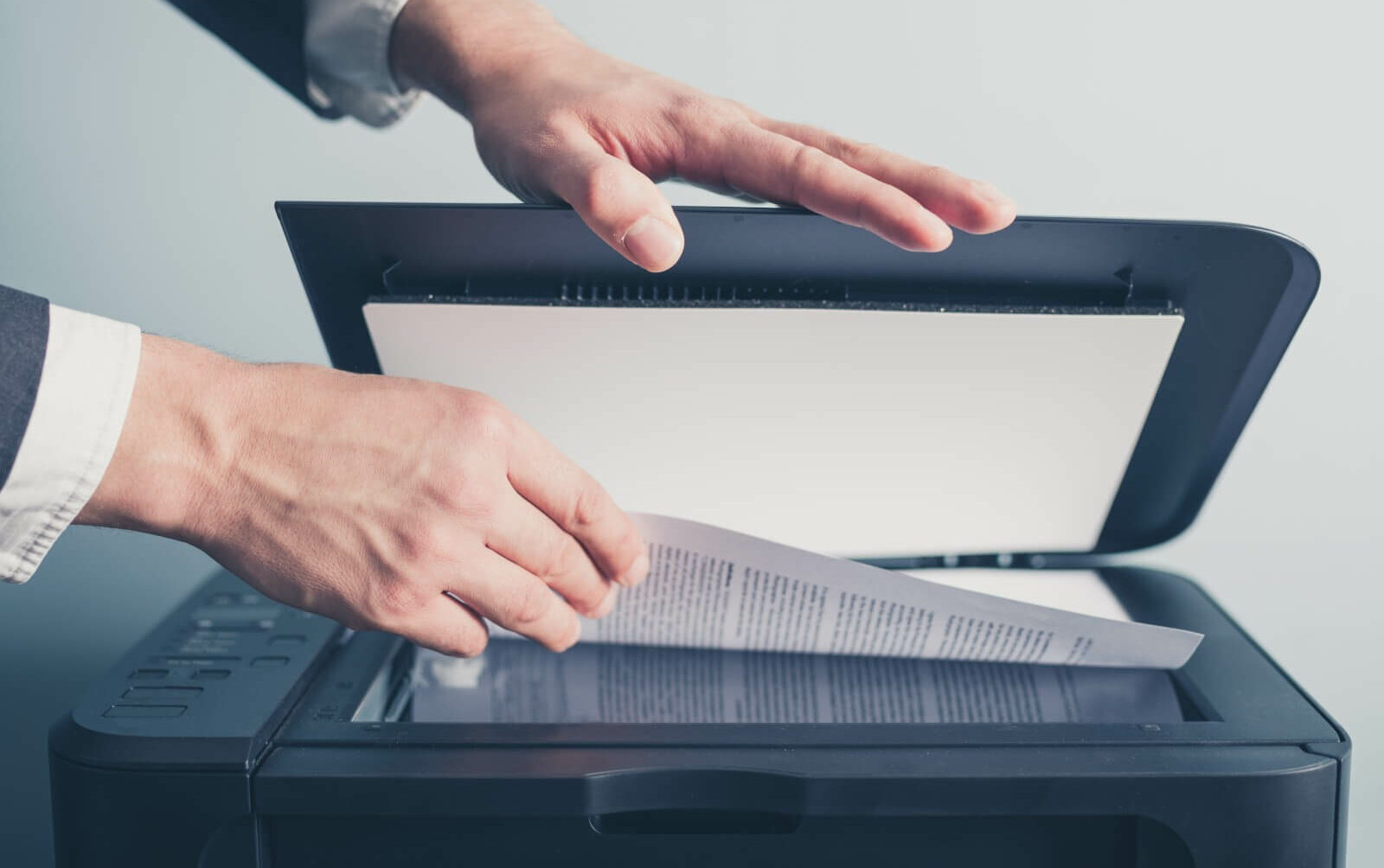 If you are in the market for a new office copier, you have come to the right place. Here at Mid Ohio Strategic Technologies (MOST), we offer a wide variety of copiers that will fit your needs and budget. We understand that not everyone is looking for the same thing when it comes to office copiers, so we have something for everyone.
Whether you are looking for a black and white or color copier, we have what you need. Our team of experts is here to help you choose the right copier for your business.
Give us a call today to learn more about our office copiers.
What is an Office Copier?
An office copier is a machine that makes copies of paper documents, usually in large quantities. Copiers can also scan and print documents.
What are the Differences between Printers, Fax Machines, and Copiers?
Printers
Printers are machines that take digital text and images from a computer and transfer the text and images onto physical paper.
Some printers also have copier and scanner capabilities. These printers are known as multifunction devices, or MFDs.
Copiers, on the other hand, take existing physical documents and produce copies of those documents. They don't need a computer linking its user and the machine to create documents.
Fax Machines
While printers typically take images and text from computers, fax machines are used to send and receive documents electronically through a telephone line.
Copiers do not need an electronic intermediary to create copies of documents.
What is the Best Brand of Copier?
At Mid Ohio Strategic Technologies, we carry some of the leading brands of office copiers on the market to suit your business or office needs, including:
Toshiba

Lexmark

Kyocera

Sharp
While we don't have contracts with these brands or sell them, we also service many clients that have:
Konica Minolta

Canon

Ricoh

Xerox

Savin

Lanier

Brother

HP
For more information about our brands, contact us today.
What Should I Look for in an Office Copier?
The qualities you look for in an office copier will depend on you and your office's needs.
How often do you make copies?

How many copies do you make daily, weekly, monthly?

How fast do copies need to be made?

How important is the quality of each copy?

How big is your office space? (

How much space do you have for a copier

)
The answers to these questions will help the experts at MOST narrow down your search for a new office copier. For any questions you have about selecting the best office copier for your organization, please contact us.
How Much Does an Office Copier Cost?
The average small office copier costs around $1,600. High-grade commercial copiers can be much more, often starting at $5,000. We also offer some used or off-lease devices that have relatively low meters and we put them back out into the field with our end-to-end maintenance contracts. This helps many offices with low volumes or are very cost-conscious but still need a higher-end device.
Why Choose Mid Ohio Strategic Technologies for Your Copier Leasing Needs?
Copy Machine Leases are More Cost-Efficient Than Purchasing a Copier
Not every business can shell out thousands of dollars for high-end office equipment. That's just one reason why Mid Ohio Strategic Technologies offers a variety of office equipment leasing options.
Our lease agreements include repair and maintenance services, so if you have problems with your new office copier, our in-house repair team can take a look at no additional cost.
On the other hand, purchasing a copier with many other office copier and printer companies typically does not include the cost of maintenance and repairs. 
Note: We do offer maintenance and repair agreements for those who purchase copiers from us rather than lease, setting us apart from similar companies.
It's no wonder why 95% of our clients prefer to lease equipment from us.
We Buy Out Copier Lease Agreements from Other Copier Leasing Companies
What if you no longer need the equipment you're leasing from another company? 
Or what if you're stuck in a lease agreement or contract with another copier leasing company and aren't satisfied?
We may be able to buy out your lease contract and create a new lease agreement that works better for you and your organization's needs.
Contact us for more information regarding lease buyouts.
Upgrade Early with Office Equipment Leases
We have a wide variety of copier brands available for you to lease as well as several different types of copiers, including:
Black and white copiers

Color copiers

Multifunction copiers

High-speed copiers

And more!
Mid Ohio Strategic Technologies offers far more than copiers and copier leases — we also have lease agreements for other types of office equipment and supplies such as office printers, multifunction devices, and more.
Our leases make it easy to upgrade your old office printer or multifunction copier for equipment with higher copying and printing capacity and other features that can reduce printing costs and waste.
We can help you get the best deal for your company or nonprofit for office equipment that works better and boosts overall productivity without cutting corners.
Contact us today to update your office equipment so you can start improving productivity and cutting back on waste.
Where Should You Look for Great Copiers at a Good Price?
If you're looking for great office copiers at a good price, look no further than Mid Ohio Strategic Technologies. 
Not only do we have a wide selection of copiers, but other services and benefits like flexible leasing options, end-to-end maintenance and support for your devices, and local experts with over 100 years of experience in the industry. 
End-to-End Maintenance Agreements for Office Copier Leases and Purchases
We include an end-to-end maintenance agreement that covers the servicing of your new copier, so you won't have to worry about any issues that may occur, regardless of whether you choose to buy a copier or lease one from us.
Support for Several Office Copier Manufacturers
We are often able to provide support for many different office copier brands and manufacturers, including brands we don't typically work with. On top of that, we also have resources and guides on our website that we encourage you to utilize, free of charge.
Combined 100+ Years of Experience and Local Support
Another benefit of choosing MOST for your office equipment needs is that all of our technicians are in-house, allowing us to offer consistent, high-quality, personalized support that most big-box stores can't.
Last but not least, our team has a combined 100+ years of experience in the office copier and office equipment industry. Your organization can count on us for our expertise and knowledge.
Need Help Finding the Right Office Copier?
Contact MOST today to get the most experience and assistance available when it comes to office copiers in Columbus, Ohio.