Cory Menker
Sales Consultant
Customer Story
"Cory is always a pleasure to work with and showed our staff functions that will definitely make us more efficient"
Tina S.
Newhouse, Prophater, Kofman & Hogan, LLC
Customer Story
"Such a smooth install….Cory and Jake did a great job and showed us things we didn't know"
Cindy W.
Miles McClellan
Customer Story
"Cory is always courteous and professional and made our transition so simple and effortless"
Central Ohio Provisions
Customer Story
"Long time customer and the last copier we purchased was 10 years ago. Even though we are a small company we always feel we are well taken care"
West Jefferson Plumbing and Heating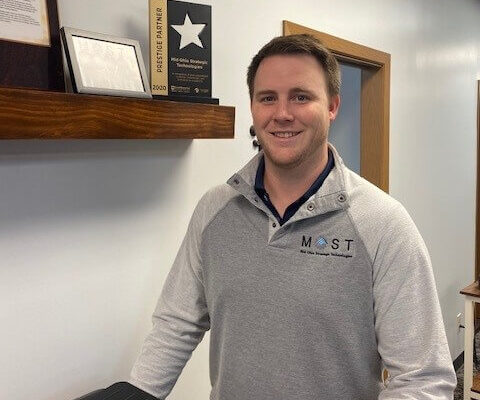 Background
I cover the West side of Columbus territory for MOST currently. I started with MOST in 2013 after graduating from OSU.
Tenure at MOST
8 years with MOST.
Favorite thing about MOST
MOST has always gone above and beyond for the best interests of any client we work with.
Accomplishments
The relationships I've been able to build with our clients is my biggest accomplishment so far.
Interest outside of work
I enjoy spending time with my wife, family and friends. I also enjoy attending sporting events, concerts, as well as cooking and trying new foods and restaurants. Traveling, hiking, and playing sports are some other items I really enjoy.