Jacob Koch
Sales Consultant
Customer Story
"Jacob made our transition from our current provider to MOST so easy. We are so happy that we made the switch"
Dana M.
Liberty Barn Church
Customer Story
"Smooth and easy transition to our new MFP"
Kaitlyn S.
101 Beer Kitchen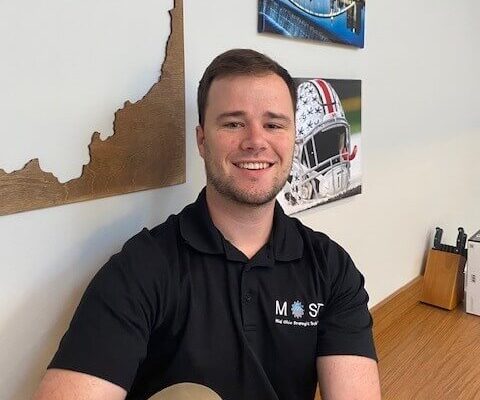 Background
I am from Hilliard Ohio and graduated from OSU.
Tenure at MOST
I have been with MOST since December of 2019.
Favorite thing about MOST
My favorite thing about MOST is that it has given me the opportunity to get out of the office and meet with new people on a daily basis.
Interest outside of work
Outside of work I enjoy playing basketball, watching movies, and spending time with my friends.