Karen Hoskinson
Vice President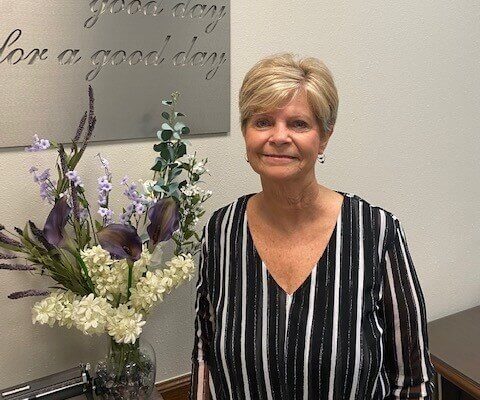 Background
I graduated from Stow High School in 1972. Attended the University of Akron (did not graduate). Married John Hoskinson in March of 1973. Have 2 grown children and 4 grandchildren. My work background was originally in data processing. When John opened Mid Ohio Strategic Technologies in 1979 I answered phones, paid bills, and did all the invoicing. I became the sole shareholder of stock for MOST in 1982. I have also worked as a secretary in 2 different school systems.
Tenure at MOST
Since October 2, 1979
Favorite thing about MOST
The variety and ever changing technology in the business. The people – our employee "family" and out customers.
Accomplishments
My children – they are the best. They both have worked hard and achieved a college education and great career paths. They are rooter in their faith and their family and I am extremely proud of both of them.
Interest outside of work
I love the beach. It is peaceful and relaxing. Spending time with my grandchildren, playing board games and card games (even though I always lose!) Being with my husband who has taught me so much in life and I continue to watch and learn from him every day.